Yes, Yes. I know I said that I would do my blog on Carolina, but I kinda felt like doing Agent Florida. I feel  like he is a character that has been really under appreciated and ignored. He is another really awesome character. I mean, just look at him…..
Agent Florida is one of the most beloved freelancers of Red vs Blue. Not only is he a badass killer, but what makes him a fan favorite is that he took an axe to the chest, then proceeds to stand up and rips it out of his chest and throws it at his assailant.
Yup. It's pretty amazing! He looks more annoyed than injured, which is remarkable! Although most people who have not seen Red vs Blue may think that it is a cartoon and it's not realistic.You are wrong! In seasons 9 and 10 especially, it is geared to show the fallibility of the freelancers. They are not perfect, they make mistakes, and they do get injured. Agent York is injured by a grenade to the head, but survives because of Agent Tex's quick thinking.
Yes the freelancers do amazing feats that no ordinary human can, but keep in mind that these characters are the elite of the elite. They have passed many a physical test and more. In addition, they have armor that gives a special abilities. So yes, they aren't equal in ability to a regular person but that doesn't mean it isn't realistic.
Florida is quite the character and very different than the other Freelancers. At first he seems like the strong, silent type…and then he opens his mouth to speak and he says something that usual.
For instance:
His quirky attitude makes him all the more lovable. He is unusually positive and kind although deadly when need be.
Here is where it get confusing. Red vs. Blue originally focused  on the "struggle" between the reds and the blues. It starts off with reds consisting of Sarge, Grif, Simmons, and Lopez and the blues consisting of Church, Tucker, Caboose, and Sheila (she is an AI in the form of a tank). (then eventually Tex). **When Red vs. Blue started, the blues did not really have a chain of command because their leader/ commander died and command never sent a replacement. So the blues are left with no commander and Church takes charge….kind of….**
That's where Agent Florida comes in. He was the original leader of the blues.  This is a flash back sequence in Season 3, episode 50 in which he makes his debut.
(This video was made in 2005, over ten years ago)
Agent Florida or Captain Butch Flowers is a very….quirky character. The way  he talks is unusually calm and unsettling. He is extremely positive and friendly.
**Just in case you are confused: Captain Butch Flowers was originally Agent Florida working as a part of Project Freelancer. When Project Freelancer started to fall apart, the Director and the Counselor chose a candidate to take the Alpha AI and hide and protect him from whoever may be coming after him. That candidate was Agent Florida. This image:
is of Florida accepting the job. He transferred to Blood Gulch and oversees the blue army.**
Seasons 1-8 follow the lives of the Reds and Blues, but Season 9-10 are flashbacks and give back stories to how "Red vs. Blue" began. Hence the tag line, "Before there was Red v. Blue. There was Project Freelancer."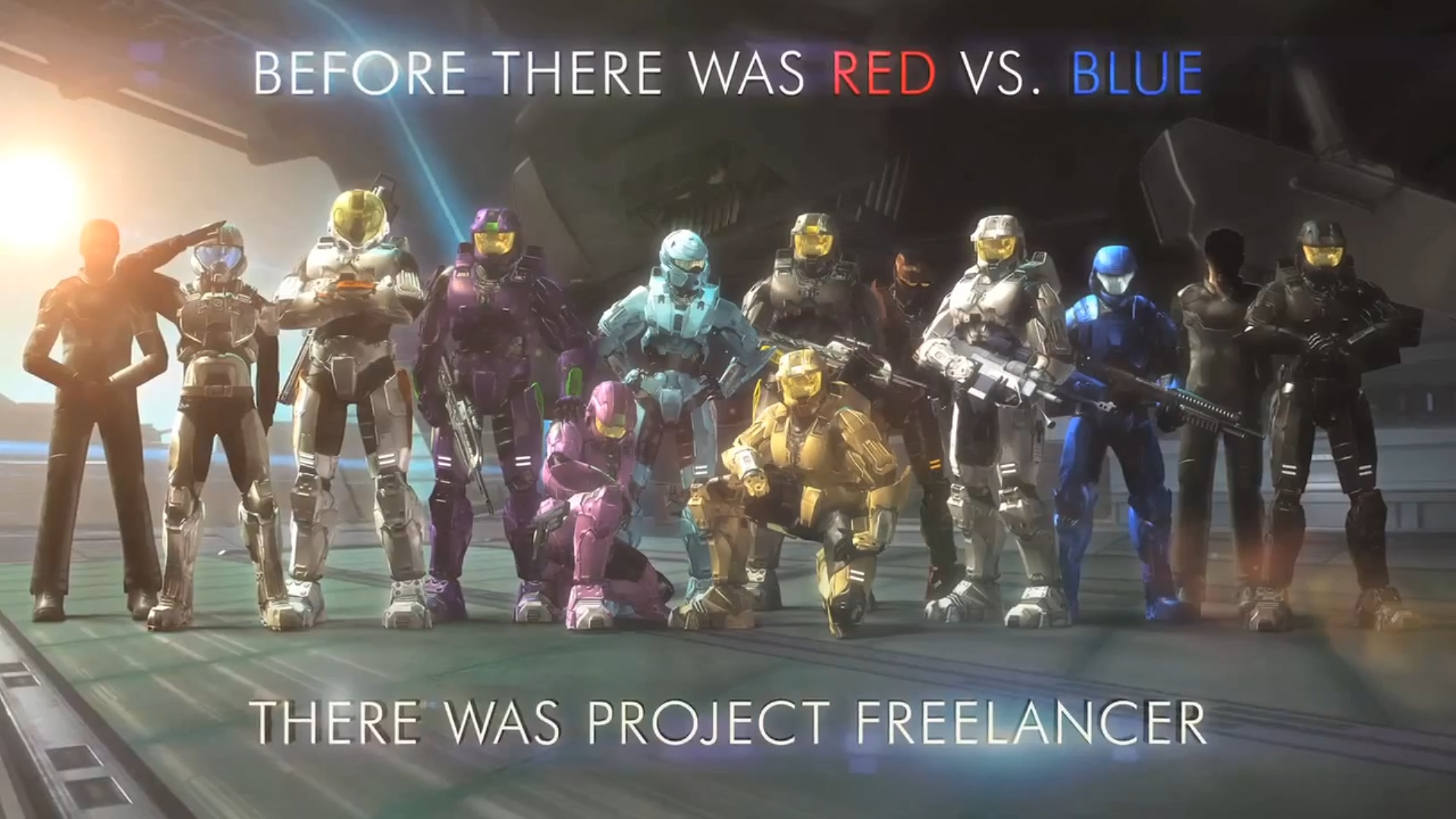 Confusing?
Awesome?